Set Up Your Pofile!
Step 1
Once the program has installed forge 1.7.10 for you, Now you have to create a profile to play under. Step 1:
Click new profile.
Step 2
Under Use Version Select Release 1.7.10-Forge 10.13.2.1230. Then under profile name, type something like Forge. Now click save profile.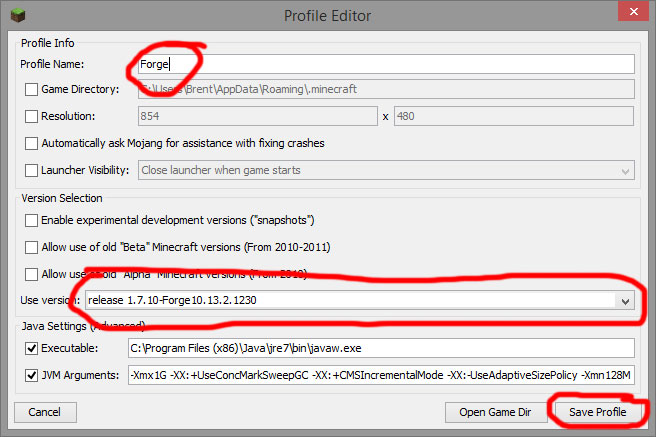 Step 3
Select your new profile (Forge) then click PLAY.